From day one to day-of, WE will accompany through
each stage of your wedding planning process
As your wedding planner in France, we walk you through the entire planning process from start to finish as sourcing, booking, and managing the best vendors and service providers that cater to your needs for the d-day (from photography to entertainment to catering and so more).
We provide a keen eye for detail and expert advice on how to turn your vision into a breathtaking reality.
Our team will be on site the day of your wedding, styling every detail and working side by side with an exceptional vendor team to orchestrate your big day.
We believe planning a wedding is embarking on a human adventure. Creating a relationship based on trust and mutual respect with our clients is our priority. We will work hand in hand as a team in order to create from scratch the best day of your lives, letting you focus on enjoying this day.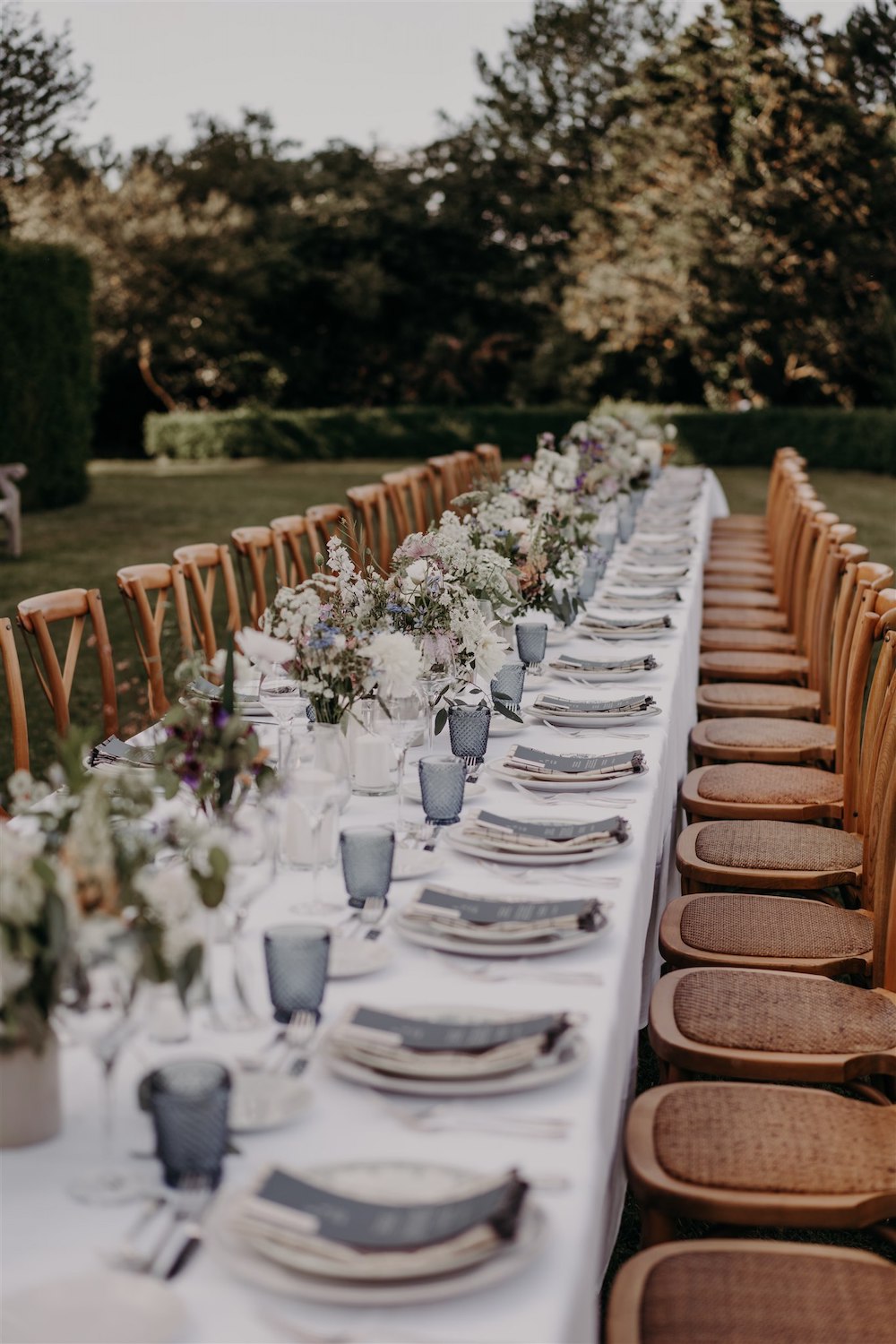 From day one to day-of, we will take care of all your wedding planning needs.
- Unlimited hours of meetings and email correspondence.
- Pre wedding timeline, checklist and budget.
- Access to a client portal to follow and stay constantly updated on all your wedding production.
- Research, booking and scouting of the wedding venue.
- Choose, select and book all vendors and providers.
- Guide and assist in budgeting.
- Management of payments and contracts with vendors.
- Coordinate vendors throughout the entire planning process
- Assist in the design and styling of the wedding (visual storyboard, moodboard, plan & shopping list).
- Schedule and timeline of the d-day.
- A coordinating team on site to organize the wedding, check all the details, manage the service providers, supervise the installation.
And more
Hand IN hand,
imagine a day full of meaning
Book now for 2023 and spring 2024
We create weddings for modern couples with authenticity, natural elegance and in an eco-friendly way.
Tell us more about you desires for this special day.
We only work with a select number of couples each season to ensure that each client receives the attention they deserve.
Schedule an appointment with us.
all story begins with an appointment
Want to know more ?
Have a call.